Photo by Karolina Grabowska from Pexels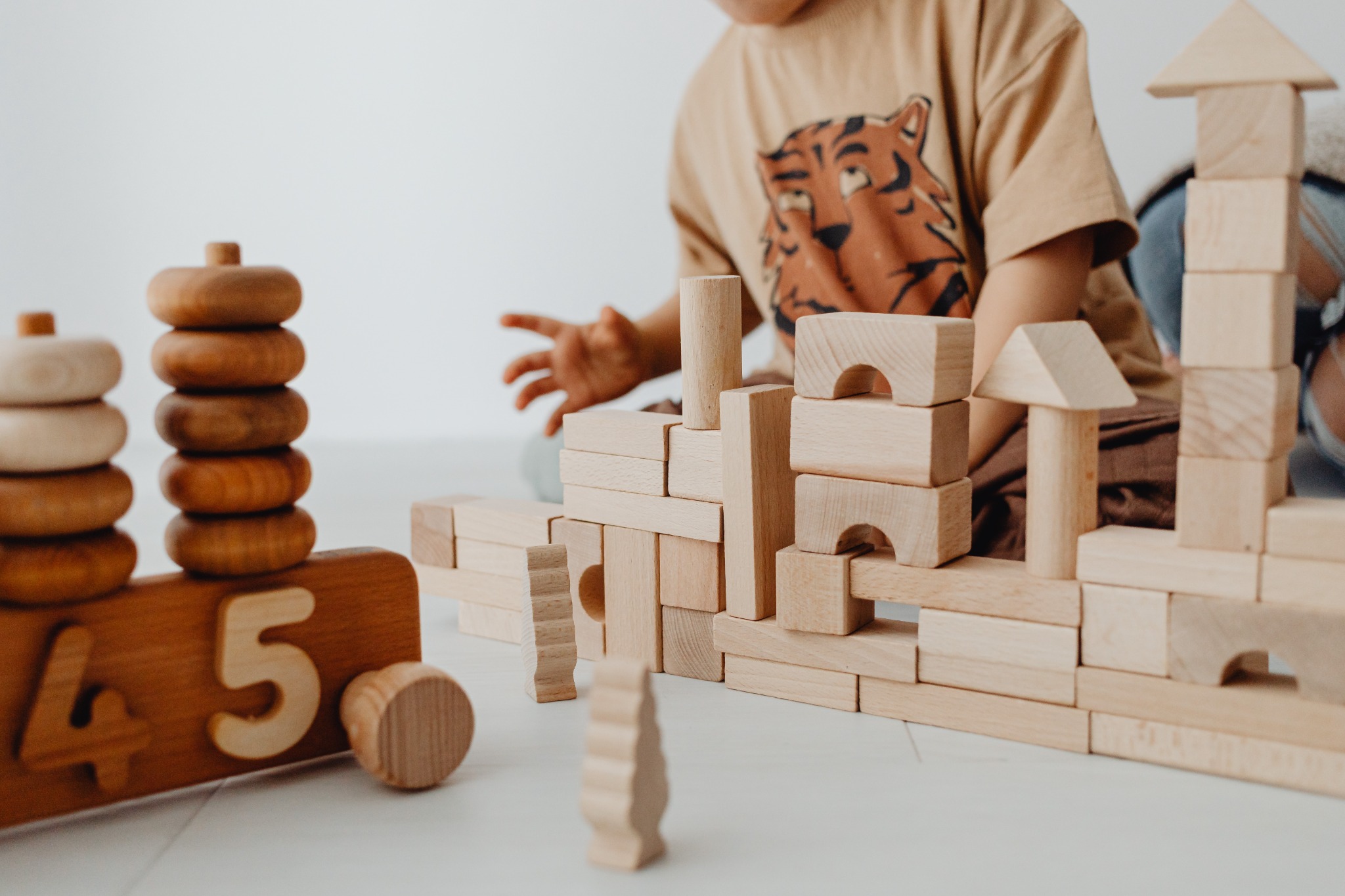 After a regular Marketing meeting, a colleague of mine asked "Roma, but what does it take to build a Brand." I replied it's out and out your Advertising Budget, Communication Strategy, and Consistency. On my way home, I was thinking about why I put the money first, of course, the Product matters too for building a brand.
Later in the evening, I went to a nearby Kirana store, and the question of building a brand was still with me. This Kirana store has been around for more than 15 years in this locality but it's not a brand, he keeps all kinds of products, service is good, provides house delivery, and credit too. But still why the Kirana store is not a brand but nearby D-mart is. The reason is the Kirana store owner doesn't aspire to become a brand, he wants a regular business and he is doing well with his limited repeat customers and impulse purchases. I got the first element of what does it take to build a brand It takes aspiration.
But it also takes a lot of constant and clear communication on the right channels. (While writing this, a jingle is running in my head "PayTM Karo" 😀).
To understand and validate my point of money, I sat down to research about few Indian brands and their advertising expenditures. I thought of starting with renowned start-ups to know how much they would have spent in Advertising and Marketing to build their brands.
CRED is a fintech company and its business model is based on rewards-based credit card payments. CRED is surely a known brand now and they have spent heavily on customer acquisition and brand development. Their advertising and marketing costs accounted for 47.6% of the total expenses in FY19. They have received criticism for being overvalued and lacking of sound revenue-driven business model, but they surely made a BRAND.
upGrad is an Indian online ed-tech company founded in 2015. The company offers higher education online programs for working professionals, students, and enterprises in areas of IT, Data Science, Management, and Technology. The company's advertising costs have doubled to Rs 94.2 crore in FY20, ballooning from Rs 45 crore spent on the same during FY19. These expenses account for 39% of the total expenses and stand as the single biggest cost factor. But, upGrad revenues jumped 91% in FY20.
Maggi created a category in the Indian Market, a category that lies between the strong food habits of lunch and dinner for Indian children and Moms. Their two-minute campaign is still fresh in everyone's mind. But even after the creation of the Brand, Maggi spends over INR 400 crore in advertising and marketing. Imagine the spend they have done for creating the category of ready-made evening snacks for the Indian Market.
A Deloitte survey finds out average advertising and branding expenditures industry-wise, the numbers look like this –
As my experience lies in Technology Marketing, I was interested in finding out how much companies like Microsoft, Google, Salesforce spent on their Marketing.
· MindBody (FY 2017) invests around 39% of revenue invested in sales and marketing generating 31% revenue growth year-over-year.
· Salesforce (FY 2018) invested around 46% of revenue in sales and marketing, generating over 25% revenue growth year-over-year.
· Tableau (FY 2018) invested 51% of revenue invested in sales and marketing generating over 32% revenue growth year-over-year.
All these companies are solving a problem with a kick-ass product, they are consistently repeating the same message across channels where the target audience is, and these channels are paid. And these days major chunk of advertising goes into Digital mediums that are ruthlessly expensive. But ultimately it builds a brand. So, here's my process of building a brand –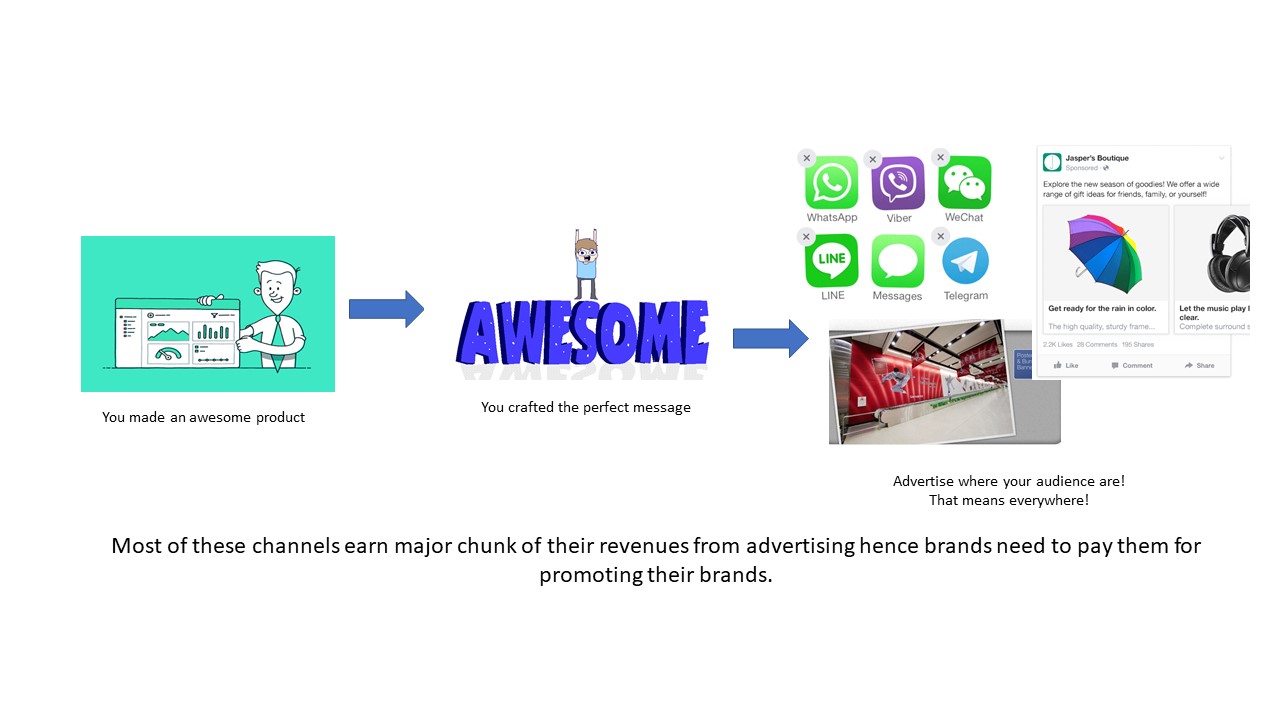 An Awesome Product – Exceptional branding can also be done for bad products, but good and trusted branding needs awesome products. Products that aim to solve an existent problem or help people in realizing the problems that exist but there were no solutions for it. The purposeful products naturally translate into communication strategy for branding, their communication delineates the problem they are trying to solve.
Consistent and Clear Communication – It is very important to stick to clear and consistent communication from the beginning, also this messaging should be flexible enough to translate to other areas on a need basis. Products with rigid communication might need to rephrase their communication strategies once they enter the new market or new categories or scale their products for new audiences or user groups. Simple messaging makes great communication or branding taglines like "Hamara Bajaj", "PayTM Karo", "Mutual Funds Sahi Hai".

Dedicated Budgets – Great product and great messaging needs platforms to promote in front of the right audience. These digital platforms are mostly paid. While we can argue that Word of Mouth Marketing is free but in the age of Social Media, word of mouth marketing has translated to Influencer Marketing. So practically, I don't feel anything that puts the word out for your brand is free anymore. While I don't have any practical numbers to suggest for Branding and Advertising, I would spend 20 to 25 percent of total revenues for Branding and Advertising. Maybe it sounds a lot, but yes given the competition and rise of paid promotions, this looks like a number that would yield results.

To Conclude
The digital era, an abundance of consumer data, and clever data-driven strategies have opened the door to fine and targeted branding. Shake your head if you like, but none of this would come for free. While a lot of companies would argue about ingesting different dimensions in brand building, it takes these three ingredients to build a brand and to sustain it.